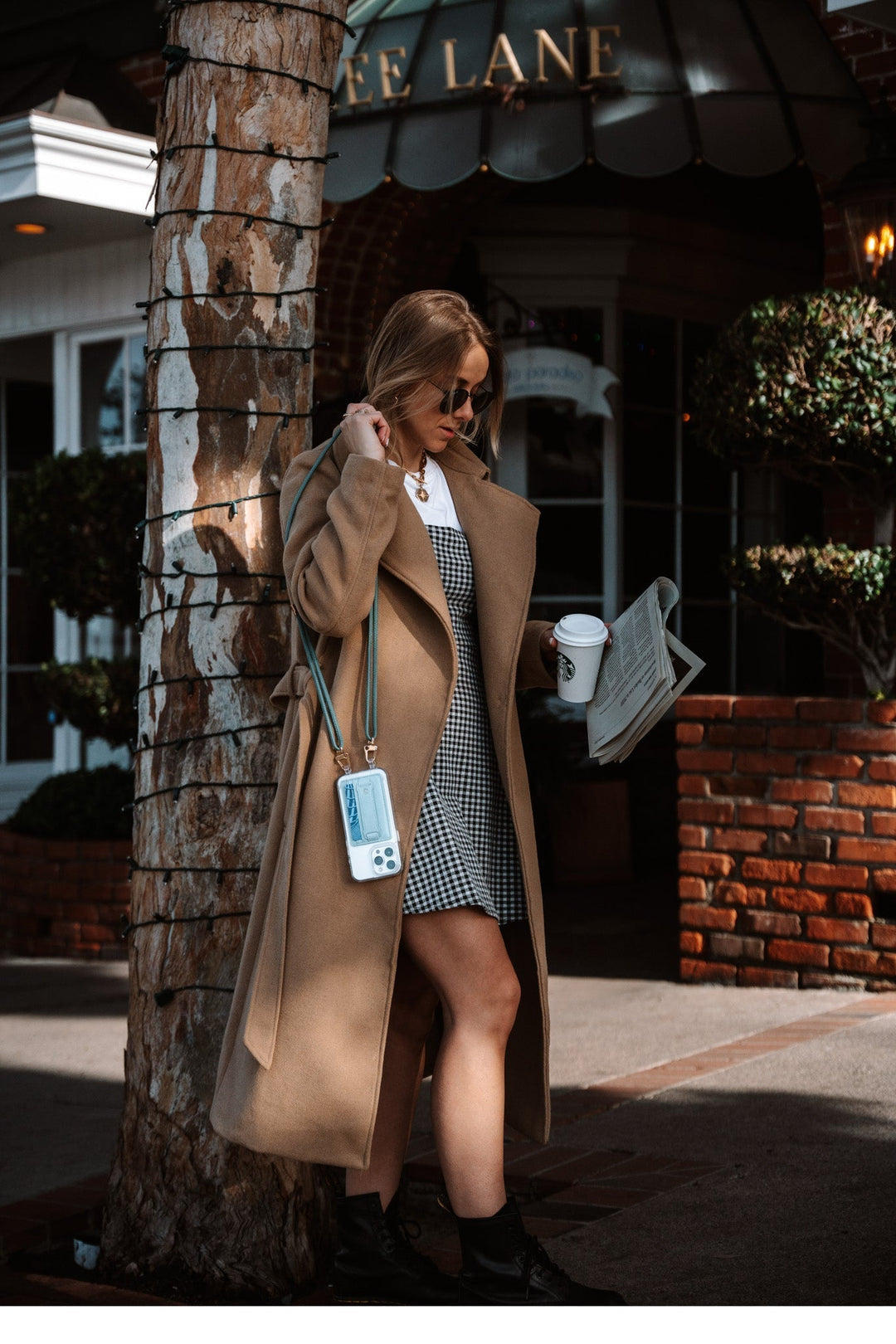 THE CÆP
Clear + Cloud Crossbody Set
Pre Order I Dec 11th - Dec 15th
Regular price
$59.00 USD
/
---
The non-MagSafe phone case is not compatible with the MagSafe Hoop Wallet. Please select a MagSafe case or Sticky Back Hoop Wallet.
PRE ORDER FOR ALL iPhone 15 SERIES. SHIPS BETWEEN DEC 11TH - DEC 15TH.
The preorder date is subject to change. If you preorder a pre order case & decide to cancel the order you will receive a store credit. We do not offer refunds due to production date changes. 
This Set includes a Clear Detach Case, a Cloud Snap Rope and a Detach Hook.

 **OUR DETACH HOOKS ARE ONLY COMPATIBLE WITH THE CÆP CASES**
Classic clear case featured in a durable TPU material. The 1.5 mm thick . Extremely flexible, durable and smooth, the case finish is both sturdy and easy to clean. Put your favorite picture or quote inside, for an aesthetic upgrade. 
4-corner EDGE protectors. 
Please note:
Clear Cases arrive with a protective clear plastic foil. Remove the plastic foil before use. The foil is nearly invisible. Peel back with fingernail and remove for super clarity.
THE CÆP, in no way guarantees the integrity of your smartphone or screen when housed in the case. Handle with care and employ your cell phone at your own risk. 

Kids love to play believe with this product. Rope as well as the component parts present very real choking hazards. Children should handle the case only under adult supervision. Common parenting sense best applied. 
 PLEASE MAKE SURE YOU ARE ORDERING THE CORRECT CASE SIZE.
(EX.: AN iPHONE 14 PRO IS NOT THE SAME SIZE/CASE AS THE iPHONE 14).