Essentials to build your first CÆp
Customize Your Unique Set
Step 1 - Choose your favorite case color!
Step 2 - Pick your phone size (If your size is not listed after selecting your color, that means it is currently not in stock in that color choice.)
Step 3 - Pick your hook ! - The hook is essential if you plan on accessorizing with a wristlet/crossbody.
Step 4 - Pick your crossbody - chain , jib (wooden beads) , dinghy and snap rope !
Step 5 - Pick your wristlets - With so many options to choose from, select a couple of wristlets so you can mix and match with your various outfits!
Step 6 - Pick your wallet - Get rid of that bulky purse and keep your cards, money, and phone in one place!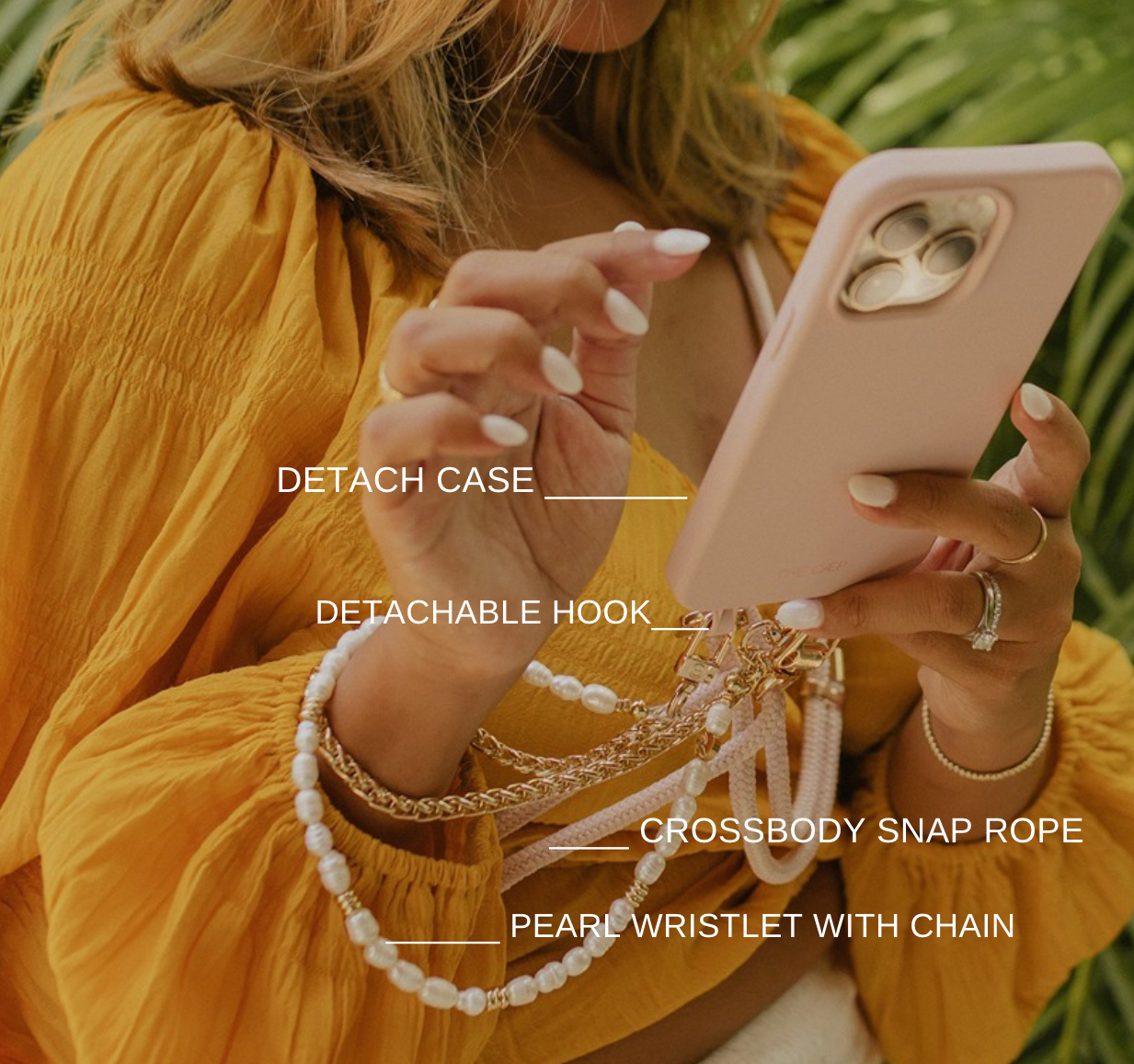 HOW THE CÆP detach System works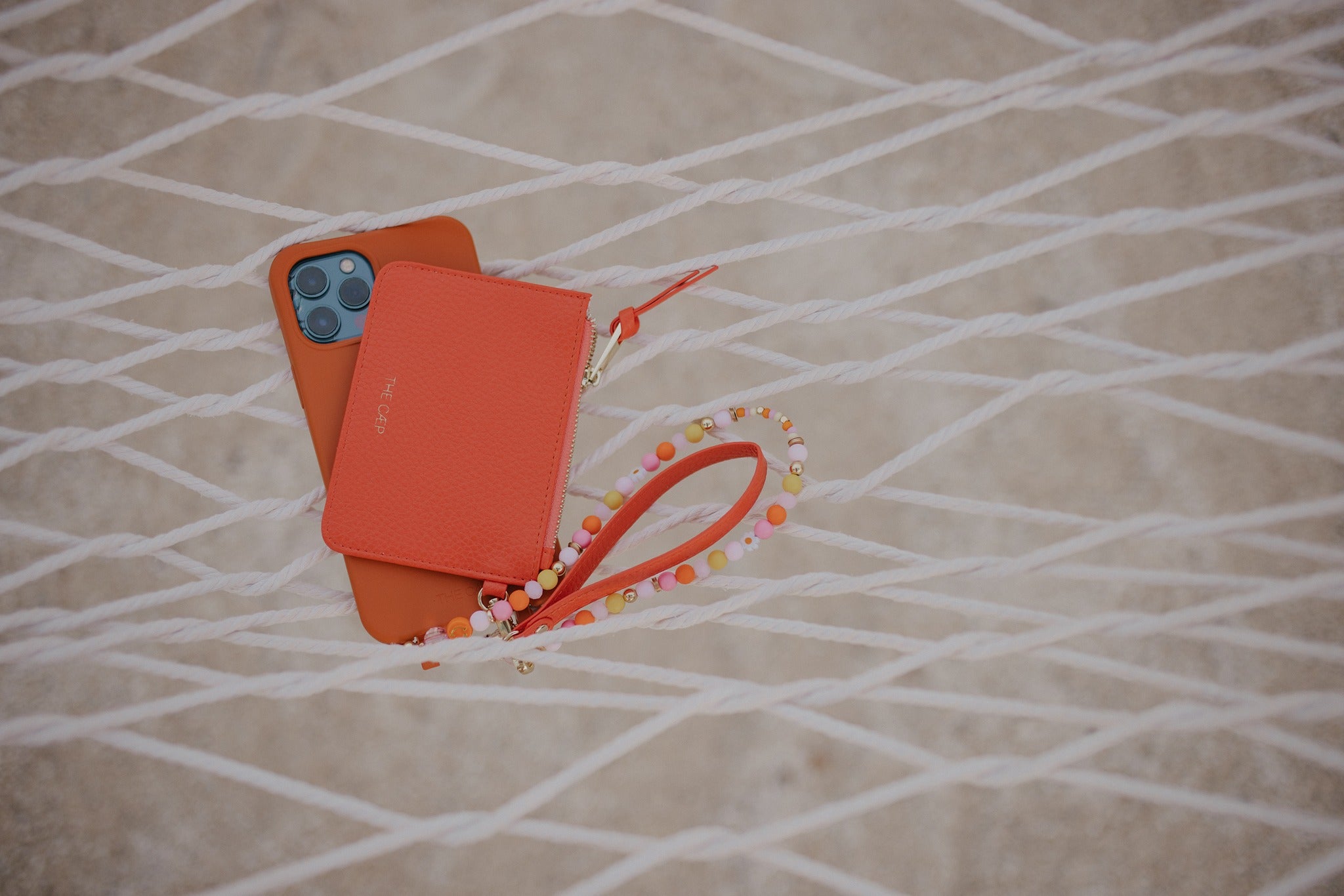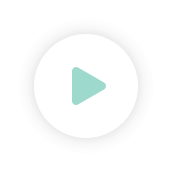 Sarah
Just got my case and accessories. It is so lovely! I was a bit hesitant to buy because of the price but honestly such wonderful quality. Well worth the money. Love it!!! ❤️❤️❤️
Addie
Just a little bit obsessed with my new phone case! It's no secret that I have my hands full these days and I can't tell you how much of a game changer this is. Not only are they brilliantly functional but they are beautiful. There's even an option to add words to your wristlet. Each piece is easily detachable too so you can change it throughout the day as it suits your needs.
Kelsey
Omg I bought one the other day and I'm obsessed!! I love it! Definitely need the crossbody addition!
Jen
Love this company and their products! So creative!
Alyssa
I recently discovered THE CÆP and I am OBSESSED with their phone accessories! The fact that I'm able to hang my phone as a crossbody, or even on my wheelchair's joystick, is such a huge convenience…. WHILE looking good. It's a YESSS FOR ME PLEASE! They have so many different colors, wallets, ropes, and chains to match your mood. It's seriously my absolute favorite phone accessory brand I've found, and that says a lot from me due to buying a different case almost every day!
Alexandria
Love my new case! And you have the CUTEST packaging! Thank you so much ❤️
Caitlin
Thank you so much for having the cutest stuff!!!🤍🤍
Nicole
Lovvvveee this concept, especially as a mom with my hands full.
Ashley
Thank you for creating such beautiful accessories!! I am obsessed with everything that you have in your website so it's always hard to choose!
This section doesn't currently include any content. Add content to this section using the sidebar.