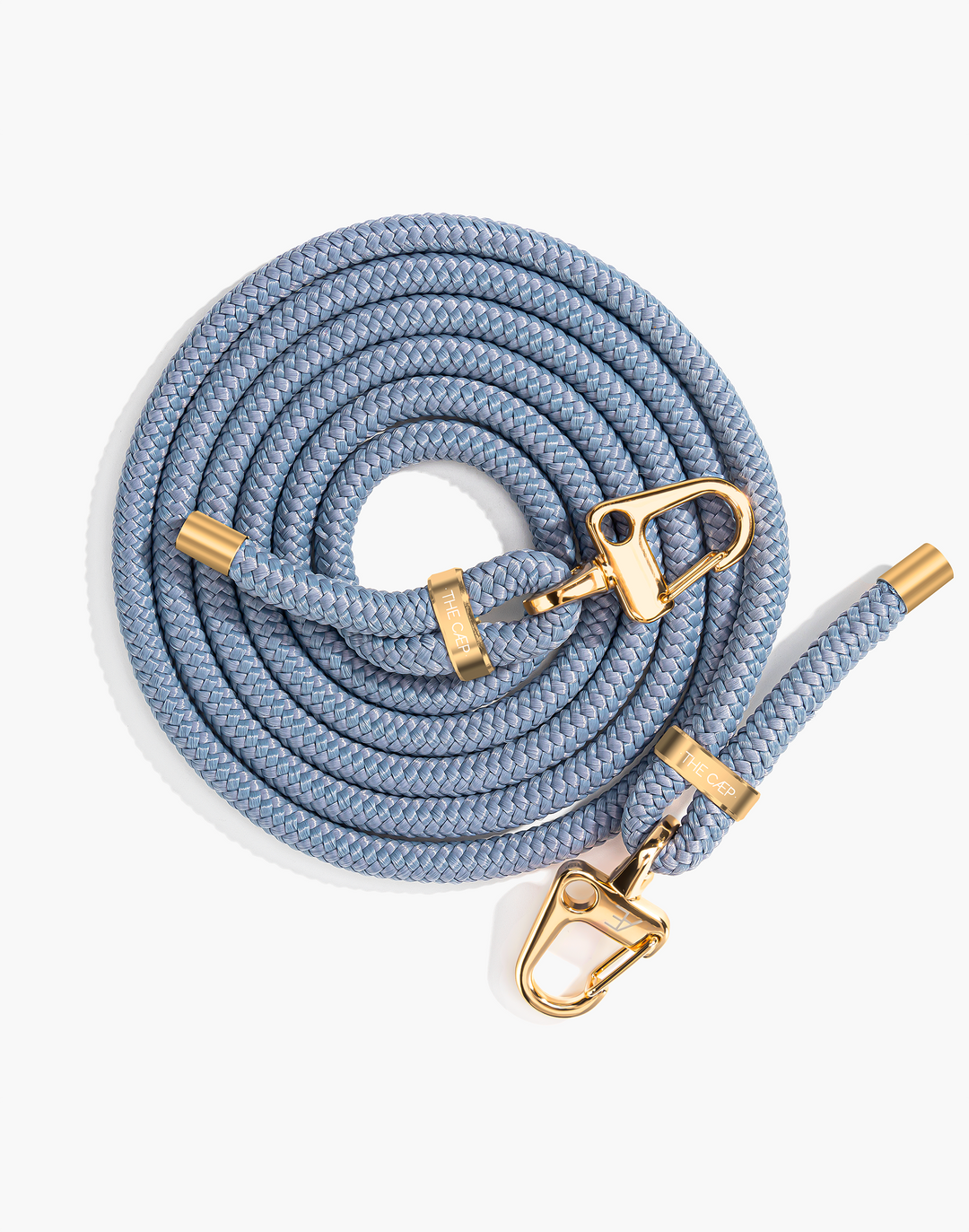 Regular price
$19.00 USD
/
---
The non-MagSafe phone case is not compatible with the MagSafe Hoop Wallet. Please select a MagSafe case or Sticky Back Hoop Wallet.
Detail:
THE CÆP'S Snap Rope is what makes our phone wear functional.
Two gold metal snaps and blue braided rope. The length of the rope can easily be adjusted with the metal slider. 
Our Snap Rope can be easily snapped onto our detach hooks, and attached to the Detach Case (don't forget to add a single Hook).

The braided cord is weatherproof and dirt-resistant. The silky, shiny surface feels very comfortable on the skin. 
Rope Features

The length of the rope is adjustable with the slider. Round woven polyester strap with blush coated metal hardware. Silky to the touch.
- Length: 60 inches (152cm)
- Thickness: 7 MM
- Silky smooth surface
- Easy to clean, quick dry
- Non-toxic (OEKO-TEX®)
Please note:
Our snap ropes only connect to THE CÆP'S Detach Cases and won't connect to any regular phone case. 
Please keep away from small children.