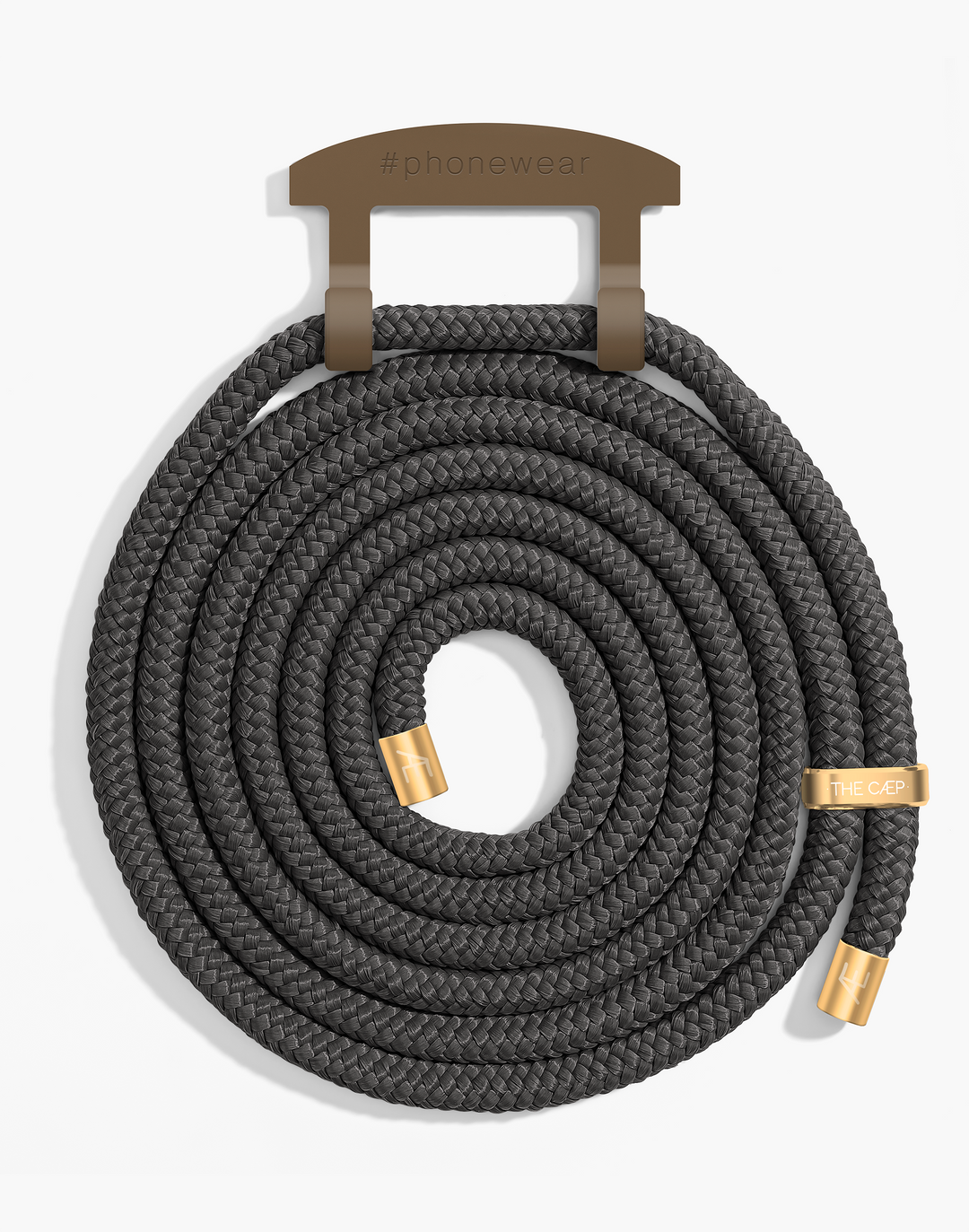 Regular price
$16.00 USD
/
---
The non-MagSafe phone case is not compatible with the MagSafe Hoop Wallet. Please select a MagSafe case or Sticky Back Hoop Wallet.
Detail:
Dark brown braided rope with matching hook and gold hardware. THE CÆP'S switch rope is what makes our crossbody case functional.
Turn our detach case into a wearable crossbody phone case within seconds. The length of the rope is easily adjustable. 
Use the switch ropes for any of THE CÆP'S detach cases. The hook on the rope is NOT interchangeable.
The silky, shiny surface feels very comfortable on the skin. 
Rope Features

The length of the rope is adjustable with the slider. 
- Length: 60 inches (152cm)
- Thickness: 7 MM
- Silky smooth surface
- Easy to clean, quick dry
- Non-toxic (OEKO-TEX®)
Please note:
Our switch ropes only connect to THE CÆP'S detach cases and won't connect to any regular phone case. 
Please keep away from small children.